Manage Your Accounts Online
At American State Bank, we understand that life can pull you in a lot of different directions. For those times, we know that keeping access to your accounts is a must. That's where the Online Banking services we offer are so valuable. This free service allows you to manage your money, make payments, deposit checks and stay up to date with just a few simple clicks. You can get started by enrolling in Online Banking.
---
Online Banking Key Features
Once you're enrolled in ASB Online Banking, you'll have the ability to log in to our secure environment to manage your accounts. Once logged in, you'll be able to:
Check balances
View transactions
Sign up for free e-Statements to replace paper statements
Initiate a P2P transfer using Popmoney
Transfer money between ASB accounts
Pay bills through Bill Pay
Set up mobile account alerts
Learn more about what you can do with online banking by watching our video tutorial.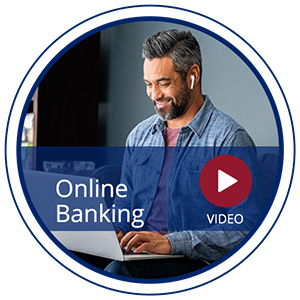 ---
Online Bill Pay & Popmoney
No one likes paying bills each month. It's even more of a hassle when you have to write and mail multiple checks every month. But with Online Bill Pay, getting your bills paid each month becomes much easier. Key features include:
Set up one-time or recurring payments
Set up email alerts for when bills arrive
Pay your bills faster
Set your payment date, including recurring automatic transactions
Pay companies and individuals
Once you've added a payee to your list, you can simply select it if you need to make a payment in the future and just enter the payment amount.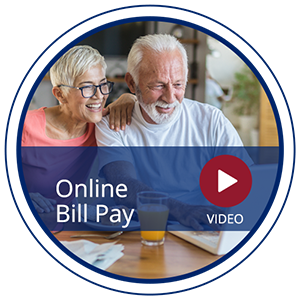 Popmoney
Popmoney is a person-to-person (P2P) payment service network with more than 2,000 participating financial institutions across the United States. Popmoney allows you the freedom to send, request, and receive money to anyone, anytime. Once you've added someone as a payee in your Online Bill Pay account, you can use the Touch Banking app to send or request money for future payments.
---
e-Statements
Your account statements are important documents but managing them can be a challenge. Keeping everything organized is essential, as is making sure all your statement documents are secure. With e-Statements from ASB, you can view your statements from the last 18 months within the secure environment of the ASB online banking system. This allows you to access, print, and save your statements any time you want. In order to sign up for e-Statements, follow these steps:
Log in to online banking.
Click "Options."
Scroll down to e-statement enrollment at the bottom of the page. Click "Edit."
Select the accounts on which you'd like to receive e-statements.
Verify your email address.
If you accept the terms and conditions, check the box.
Click "Accept."
Earn $9.99!