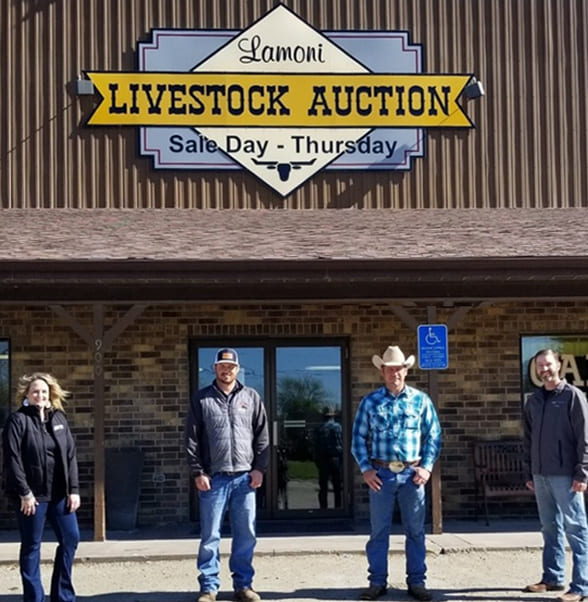 Lending Solutions for Local Business Owners
Every business needs help along the way. From new small businesses that are just trying to get their start, to established businesses looking to expand, American State Bank can provide the business loans that will help you reach the goals you have for your business. We know that no two businesses are the same, so our business lenders will sit down with you to figure out which loan option is the right choice for your business. To get the process started, please contact us to speak with our lending team.
---
Business Loans We Offer
Each business loan at ASB begins with a conversation. Once we've sat down with you, we'll give you the options for which loan is the best for you. Check out the loans we offer below.
| Loan Type | Description |
| --- | --- |
| Small Business Loans | We offer loans to small business owners to help them with their needs. We partner with the Small Business Administration to help small business owners overcome some of the barriers associated with starting a business. |
| Operating Lines of Credit | Make sure you can cover expenses for your businesses with an operating line of credit that will allow you to maintain a steady cash flow. |
| Equipment and Capital Improvement Loans | Growing your business requires capital. Whether you are looking to expand or maintain your operation, an equipment or capital improvement loan can help. |
| Commercial Real Estate Loan | We offer loans to help purchase or renovate income-producing properties or refinance real estate debt on a property you already own. We provide financing for multiple real estate purchases: both owner and non-owner occupied. |
Meet Our Lenders
Kevin K

President & CEO

Business/Ag Lending, Executive

NMLS: 473309

Osceola - Jeffreys Drive Office

Phone: (641) 342-2175

Contact Me

Matt R

Executive Vice President, Chief Credit Officer

Business/Ag Lending, Executive

NMLS: 1148570

Osceola - Jeffreys Drive Office

Phone: (641) 342-2175

Contact Me

Brady S

Vice President, Loan Officer

Business/Ag Lending, Mortgage Lending, Personal Lending

NMLS: 1919461

Osceola - Jeffreys Drive Office

Phone: (641) 342-2175

Contact Me

John H

Senior Vice President, Senior Loan Officer & Market Developer

Business/Ag Lending, Personal Lending

NMLS: 800309

Lamoni Office

Phone: (641) 784-3120

Contact Me

Alysha V

Vice President, Loan Officer

Business/Ag Lending, Mortgage Lending, Personal Lending

NMLS: 1252837

Lamoni Office

Phone: (641) 784-3120

Contact Me

Bill D

Vice President, Loan Officer

Business/Ag Lending, Personal Lending

NMLS: 405584

Winterset Office

Phone: (515) 462-5090

Contact Me