Take Your Accounts With You
Whether it's paying a friend for lunch, taking a picture of your check or just checking your account balances, convenience is the name of the game. With American State Bank's mobile banking services, you can manage all of that and more. Our mobile banking app allows you to manage your money no matter where you are and is compatible with many different devices, including those that utilize fingerprint verification and facial identification for added security. If you want to experience the convenience of mobile banking get started by downloading our mobile banking app.
---
Mobile Banking Features
Mobile banking offers several key features that you expect from the ASB online banking platform. When you log into mobile banking, you can:
View transaction history
Transfer funds between ASB accounts
Create a bill payment
Deposit a check using Quick Pic Deposit
Manage debit card
How to Enroll in our Mobile Banking App
Download the American State Bank app from your phone's app store.
Once you open the American State Bank mobile app, tap "Enroll Now" link.
Tap "Type of Account".
Tap the type of account you want to choose to identify yourself during enrollment.
In the "Account Number" field, type the account number associated with the account type you selected.
In the "Social Security Number" field, type your Social Security number and then tap "Next."
In the "Email Address" field, type your email address.
Type your email address again in the "Confirm Email Address" field.
Tap "Enroll."
When the terms and conditions page comes up, tap I Agree to accept the terms.
In the Username field, create a unique username for use when signing into mobile banking.
Next, create a unique password in the Password field. Password requirements will be on the screen.
Type your new password again in the Confirm Password field. Tap Continue.
Next, set up three challenge questions and answers. Tap a question to see different question options. Touch banking presents these questions when it requires additional authentication to complete an action. Tap Continue.
Set up a phone number for multifactor authentication to receive a text message or phone call when a security code is needed. If you do not have a home phone, use your mobile number. Continue.
Congratulations, you're ready to go! Tap Login Now to sign into American State Bank mobile.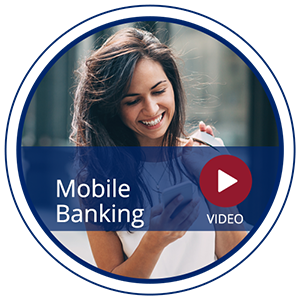 Quick Pic Deposit
You don't have to come to the bank to deposit a check into your account. With Quick Pic Deposit, you can use your smartphone's camera to deposit an endorsed check into an account of your choosing. If you make a Quick Pic Deposit before 2:00p.m. CST, it will be deposited into your account by 6:00p.m. that same evening. Any Quick Pic deposits made after 2:00p.m. CST will not be deposited into your account until the following business day by 6:00p.m.
Quick Pic Mobile Deposit Directions
Log into your American State Bank app on your device
Click on the Deposit tab
Choose Deposit A Check. Here is where you can view deposit history as well
Select which account you would like to deposit your check into
Enter the dollar amount of the check, then click Take Photos
Endorse the back of your check with "For ASB Mobile Deposit", your signature, and the date
The device then prompts you to take a picture of the front of your check. Make sure to include all four corners of your check.
Once you snap the picture of the front of the check, make sure the image is clear. If so, select Use. If the image is not clear, Retake
Follow the same steps to take a picture of the back of the check
Once you have taken a picture of both sides, submit your check
*Funds are normally received within 2 business days. Please keep your paper check until the funds are posted to your account. Return later to view your deposit status.
*If anything does not go through correctly and fails, it will give the reason at this point. For example: "Duplicate", "not a clear image", etc.
* If the check deposit is rejected by American State Bank, we will notify you.
---
Real-Time Alerts for Mobile Banking
Staying on track with your finances has never been easier. Available to all American State Bank Online Banking and Mobile Banking users, Real-Time Alerts will let you know when something important happens in your account, in real-time.
Choose your alerts.
Account Balance - Know when your account balance falls below a certain pre-set threshold determined by you.
Transactions - Know if a transaction has posted to your account.
Transfers - Know when a transfer failed to post to your account.
Other Alerts - Know when there is a pending debit card purchase that has posted to your account or any additional system notifications.
Choose your delivery method.
Messages are sent using any of the delivery methods you choose.
Text* - Receive alerts through text message* on your smartphone or other supported devices.
Email - Receive email alerts about your account activity.
Mobile Banking App - Receive notifications from your smartphone or other supported device through push notifications.
Online Banking - View notifications online every time you log on to Online Banking.
*Text and data rates may apply from your service provider.